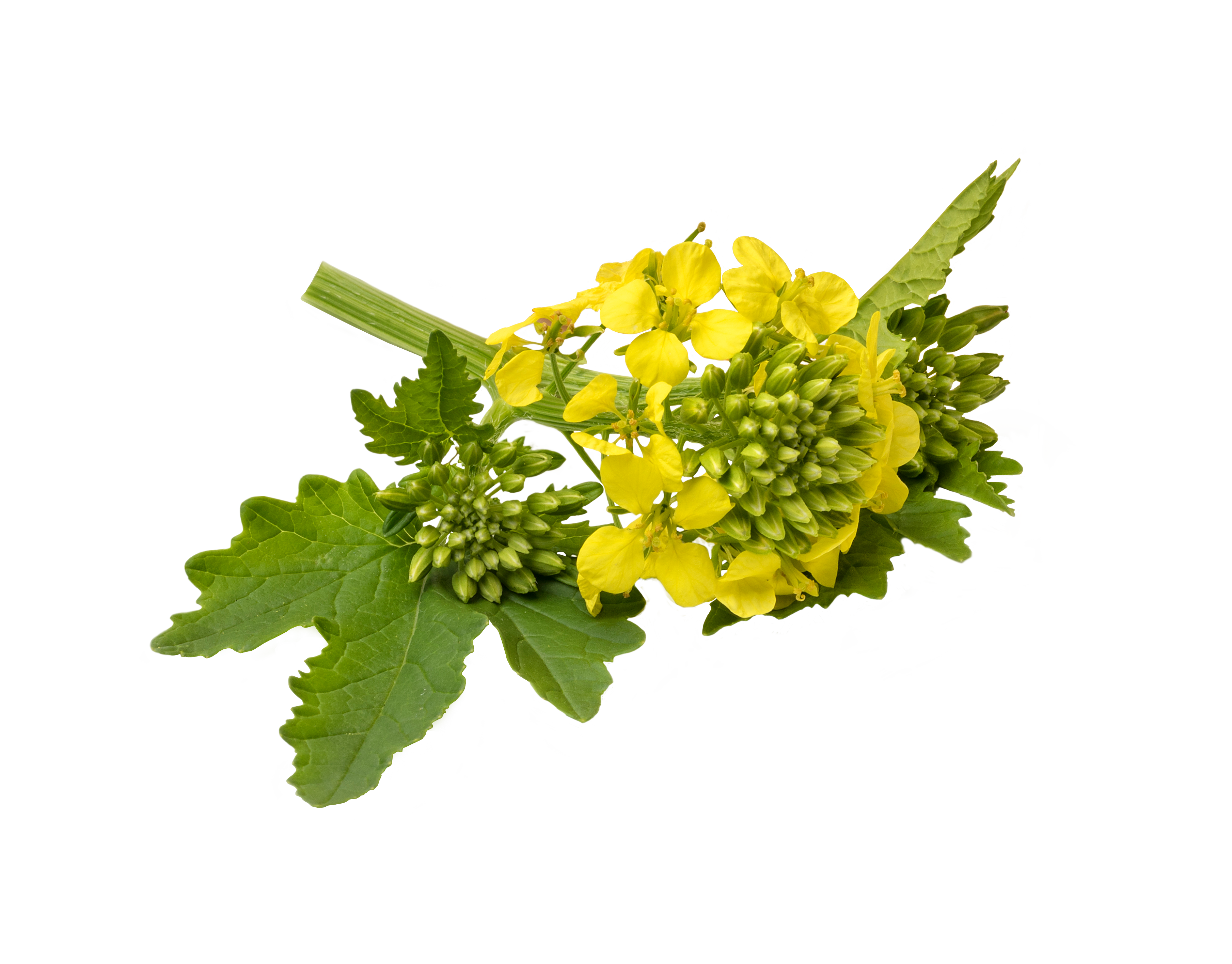 Sustainable Plant-Based Biological Solutions
MustGrow Biologics is an agriculture biotechnology company focused on providing natural, science-based biological solutions to replace synthetic chemicals used in high value crops such as fruit & vegetables and other industries.
Investor Info
TSXV: MGRO | OTCQB: MGROF | FRA: 0C0
Plant-based technology platform
MustGrow's groundbreaking sustainable plant-based biotechnologies are derived from food-grade mustard seed and formulated into a natural organic biopesticide, biofumigant and bioherbicide.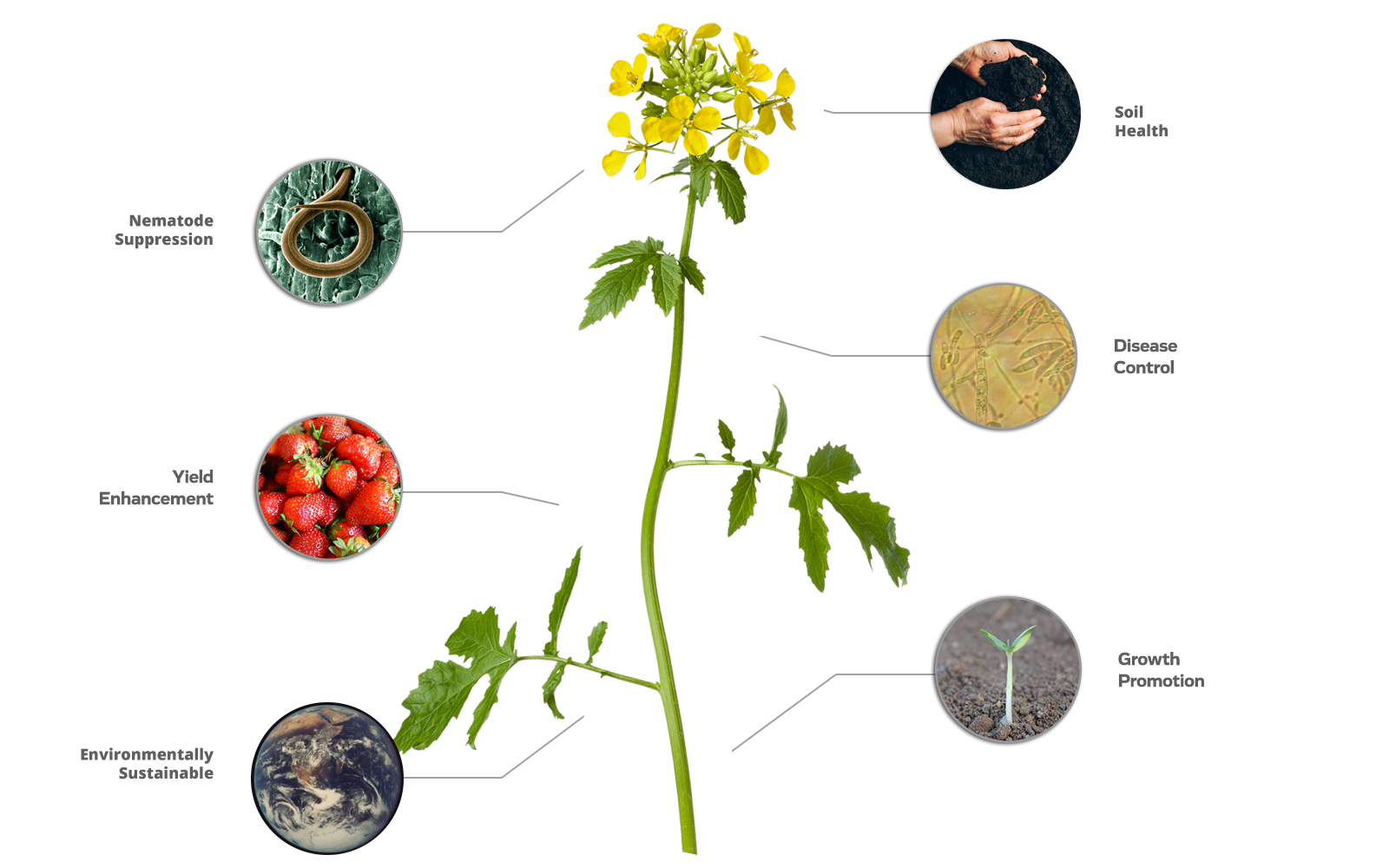 GAME CHANGING TECHNOLOGIES
Broad Applications
MustGrow's technologies deliver superior pest and pathogen control in combination with plant growth and yield benefits available across a broad spectrum of high-value crops and other industries. We are working towards offering our novel solutions in a variety of applications including:
Preplant soil biofumigant

for treatment of soil borne diseases and insect pests;

Bioherbicide

to treat weeds for organic acres and home & garden; and

Postharvest biopesticide

for storage and food preservation. 
Safe and effective products from nature
By focusing on the use of compounds provided by nature as the natural defence mechanism of the mustard plant and extracting for our specific uses, MustGrow provides key disease, insect pest and weed management naturally. Our products are produced in nature and refined by us.  They are natural and organic and free from synthetic chemicals and genetic modification.
Improved production of globally important crops
MustGrow's technologies have been demonstrated and utilized on a commercial scale and have been proven to provide increased yield, growth and plant vigor whilst delivering nematode and disease control at levels comparable to those obtained from synthetic alternatives.
Rapid time to market
MustGrow's discovery platform taps into the power of mustard seed to generate, test and commercialize products that improve plant health and yield. As MustGrow's technologies typically utilize food ingredients that are recognized as safe with well defined and understood safety parameters and minimal concerns, regulatory approvals can be expedited and time to market is often accelerated as a result.
Global synthetic chemistries are being banned or deregistered and need to be replaced
Consumers are demanding food that is healthy, natural and safe.
Producers want to use safe products to protect their crops, but they need those products to be effective.

Regulatory agencies are significantly restricting or even banning synthetic chemistries. This leaves limited alternatives for a growing global population. 

Consumers are also demanding healthy, sustainable and organic products.

Producers want to protect their crops with biologicals, but only if they work. Many of the biologicals currently available have not met producers' performance expectations.

AgChem companies are actively investing in more sustainable natural technologies to replace or compliment synthetic chemicals.

Sustainable farming practices are critical to feed a growing global population on a finite amount of land.
100% owned patented Mustard-Derived technology Platform
Preplant Soil Biofumigant

for treatment of soil-borne pests and diseases in multiple crops such as fruit & vegetables.

Bioherbicide

with a unique mode of action for potential use in organic acres, home & garden, and in jurisdictions where glyphosate is out of favour or banned.

Postharvest Biopesticide

for storage and food preservation.
Tight capital structure
49.7 million basic shares outstanding.
55.6 million shares fully diluted.
Insiders and advisors own approximately 20% of total basic shares outstanding.
Strong cash position of C$6.5 million as of March 2023.
MustGrow has developed products for the fruit & vegetable industry and continues to expand the development of innovative products into other industries.
MustGrow Reports Growth of Global Patent Portfolio Mustard-derived intellectual property portfolio has significantly advanced in quantity and scope. Patents have been filed across six continents. Patent portfolio has grown from 23 to 84 in three year period....