Investor Info
TSXV: MGRO | OTCQB: MGROF | FRA: 0C0
MustGrow is an agriculture biotechnology company focused on the development and commercialization of natural biological technologies and products from mustard seed for sustainable agriculture.  The objective of these technologies is for use as an alternative to banned/restricted synthetic chemicals and fertilizers, for use in organic agriculture, and to help improve overall soil health.
Global Synthetic chemistries and fertilizers are being banned/restricted
Consumers are demanding food that is healthy, natural and safe.

Regulatory agencies are significantly restricting or even banning synthetic chemistries and fertilizers. This leaves limited alternatives to increase food production for a growing global population.

Producers want to use safe products to protect their crops and maximize yields, but they need to work.

This is all with a growing global population that will need a safe and environmentally sustainable food supply being produced on a finite amount of arable land.
100% owned patented Mustard-Derived technology
Natural biocontrol and soil amendment and biofertility technologies providing positive soil health and ecological impact.

Four global partners in biocontrol: Sumitomo Corporation, Bayer AG, Janssen PMP, and NexusBioAg. 

Over 150 independent third party studies completed.

Existing EPA registration on first generation granular technology that had ~C$700,000 in sales as a preplant soil treatment. Now requesting a new EPA registration for a second generation technology that is debulked liquid formulation with increased efficiencies.

We have shown through third party trials that our technology can compete on efficacy compared to synthetic chemicals on the biocontrol technologies, and now, with our more efficient liquid formulation, we potentially can also compete on price.

Potential to disrupt the existing global agriculture pesticide market estimated at US$65 billion in annual sales.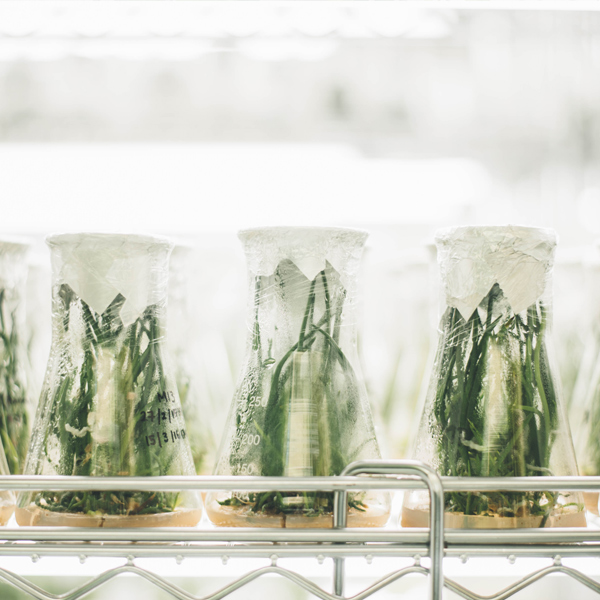 Tight capital structure
50.1 million basic shares outstanding.
56.3 million shares fully diluted.
Insiders and advisors own approximately 19%.
Cash position of C$4.5 million of September 2023.
Biocontrol Technologies
Plants from the Brassica species, which musard is apart of, contain an organosulfur compound allyl isothiocyanate (AITC). AITC forms part of the plant's natural defense system against pests and diseases and is also responsible for the hot and spicy taste associated with these plants. Our innovative platform allows us to efficiently and effectively extract the compounds that form AITC and bring them back together for broad-based use in agricultural as a biopesticide and biofumigant. In additon, we have extracted as second compound from the mustard seed, ionic thiocyanate (SCN-), which has systemic bioherbicide (weed killing) properties.
Soil Amendment & Biofertility Technologies
The soil amendment technology, in mixable form, contains nutritious plant proteins and carbohydrates that feed soil microbes, potentially improving beneficial microbial activity and ensuring long-term sustainable soil health. These targeted micro-communities are shown to work to improve nutrient availability, which can potentially increase plant vigor and yields, while reducing plant stress. The technology has the potential to improve crop nutrient uptake and, hence, overall crop performance. New formulations of the soil amendment technolgoy are being developed to target the biofertility markets.  The soil amendment and biofertility products will utilize multiple technologies derived from novel plant-based extracts from mustard and potentially other sources. 
MustGrow's Solution
MustGrow has developed novel and proprietary solutions that utilize components of the mustard seed to provide high quality disease, insect pests and weed control, and in addition, nutritious plant proteins and carbohydrates that feed soil microbes, thereby potentially improving beneficial microbial activity and ensuring long-term soil health.  Our technology is truly a platform agriculture technology that is organic, natural and sustainable, and provides benefits to the grower, environment and consumer in multiple markets globally.