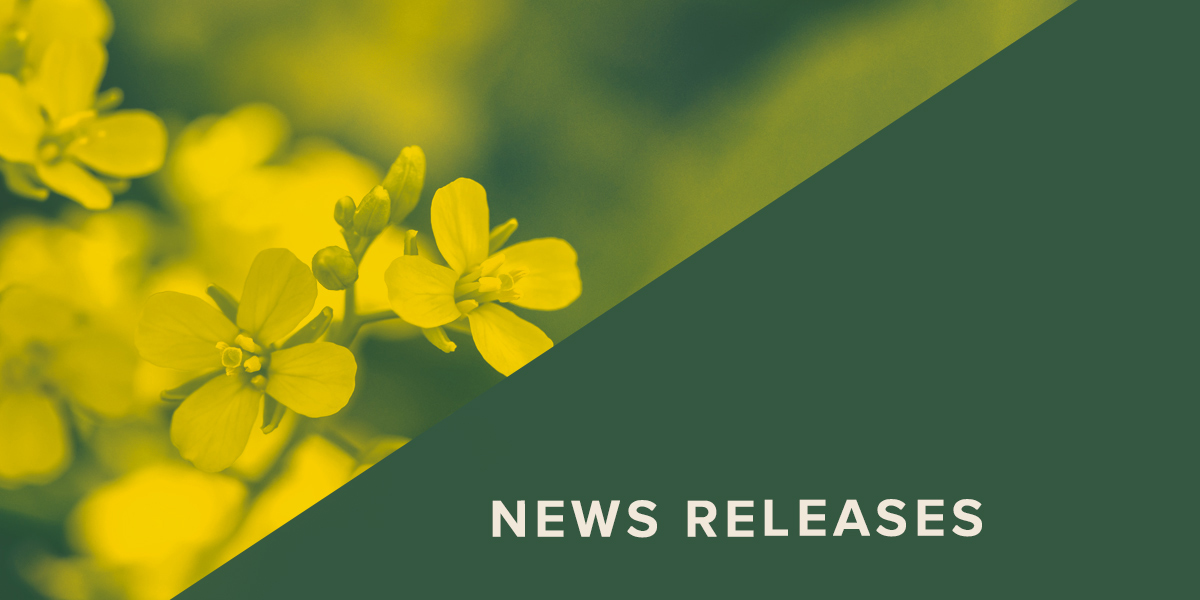 MustGrow Announces Grant of RSUs and DSUs
SASKATOON, Saskatchewan, Canada, September 1, 2023 – MustGrow Biologics Corp. (TSXV: MGRO) (OTC: MGROF) (FRA: 0C0) (the "Company" or "MustGrow"), today announced that the board of directors of the Company  authorized and approved the grant of a total of 612,757 deferred share units ("DSUs") and 177,035 restricted share units ("RSUs") to certain directors, officers, and consultants of the Company, effective August 31, 2023. This grant of DSUs and RSUs is made pursuant to the Company's Omnibus Equity Incentive Plan (the "Plan").
The RSUs will vest on March 28, 2024. Once vested, each RSU will entitle the recipient to receive one common share in the capital of the Company or a cash payment equivalent thereof at the discretion of the Company. The DSUs will vest in accordance with the terms of the Plan immediately upon grant. Settlement of the DSUs will occur when a holder ceases to be a director, officer or employee of the Company or any of its affiliates, as applicable. On settlement, each DSU will entitle the recipient to receive one common share in the capital of the Company or a cash payment equivalent thereof at the discretion of the Company.
———
About MustGrow
MustGrow is an agriculture biotech company developing organic biocontrol, soil amendment and biofertility products by harnessing the natural defense mechanism and organic materials of the mustard plant to sustainably protect the global food supply and help farmers feed the world.  MustGrow and its leading global partners — Janssen PMP (pharmaceutical division of Johnson & Johnson), Bayer, Sumitomo Corporation, and Univar Solutions' NexusBioAg — are developing mustard-based organic solutions to potentially replace harmful synthetic chemicals.  Concurrently, with new formulations derived from food-grade mustard, the Company is pursuing the adoption and use of its technology in the soil amendment and biofertily markets. Over 150 independent tests have been completed, validating MustGrow's safe and effective approach to crop and food protection and yield enhancements.  Pending regulatory approval, MustGrow's patented liquid products could be applied through injection, standard drip or spray equipment, improving functionality and performance features.  Now a platform technology, MustGrow and its global partners are pursuing applications in several different industries from preplant soil treatment and weed control, to postharvest disease control and food preservation, to soil amendment and biofertility.  MustGrow has approximately 50.1 million basic common shares issued and outstanding and 56.3 million shares fully diluted.  For further details, please visit www.mustgrow.ca.
Contact Information
Corey Giasson
Director & CEO
Phone: +1-306-668-2652
info@mustgrow.ca
This release does not constitute an offer for sale of, nor a solicitation for offers to buy, any securities in the United States.
Neither the TSXV, nor their Regulation Services Provider (as that term is defined in the policies of the TSXV), nor the OTC Markets has approved the contents of this release or accepts responsibility for the adequacy or accuracy of this release.
© 2023 MustGrow Biologics Corp. All rights reserved.